ENJOY A WORKING HOLIDAY IN BUNDABERG AT OUR FANTASTIC YOUTH HOSTEL
A working holiday is a great way to see the sights of Australia while earning money along the way! At the Federal Backpackers youth hostel in Bundaberg, we provide travellers the opportunity to earn money doing seasonal work while enjoying everything our wonderful town has to offer.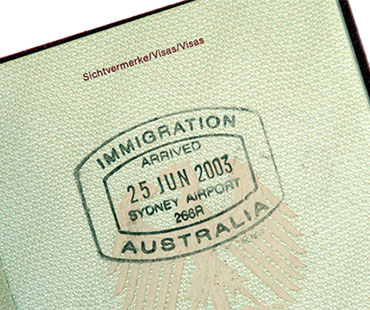 TAX AND VISA
If you are an overseas backpacker considering working in Australia, there are 3 things that you must do:
Firstly, you must obtain a Working Holiday Visa from the Department of Immigration. Without this visa you are not allowed to obtain paid work in Australia.
Secondly, you must apply for a Tax File Number with the Australian Taxation Office (ATO). Otherwise you will be taxed at a higher rate with no opportunity for a refund upon leaving the country.
Thirdly, you must open an Australian bank account. We recommend opening an account with one of the following banks as they are situated all over Australia and are also in some overseas countries. Our recommended banks are: the ANZ, the Commonwealth Bank of Australia, Westpac or the National Australia Bank
ALL THE NECESSARY FORMS, PAPERWORK AND GREAT ADVICE FOR APPLYING FOR A WORKING VISA ARE AVAILABLE AT OUR RECEPTION DESK
IF YOU REQUIRE MORE INFORMATION OR HAVE FURTHER QUESTIONS, PLEASE DON'T HESITATE TO CONTACT OUR FRIENDLY STAFF!